Configure Audio Settings
Multiple actions in SmartFlows allow you to play audio during a call. You'll find the blue Configure Audio button in Menu Tree, Transfer, Play Audio, and more.

Once you click Configure Audio, you will see a pop-up menu called Audio Settings.

You have the option to configure two different types of audio. On the right-side of Audio Settings, you'll find options for:
Audio Text (TTS)
Choose default settings or your preferred Vendor and Voice:
Vendor: IBM, Google, or AWS. The system default is IBM.
Voice: Options are available for English, Spanish, Portuguese, Japanese, German, French, and Italian.
Finally, type the message you would like to be played into the text box and click the blue plus sign to the right of the text box.

Your message will be added to the flow.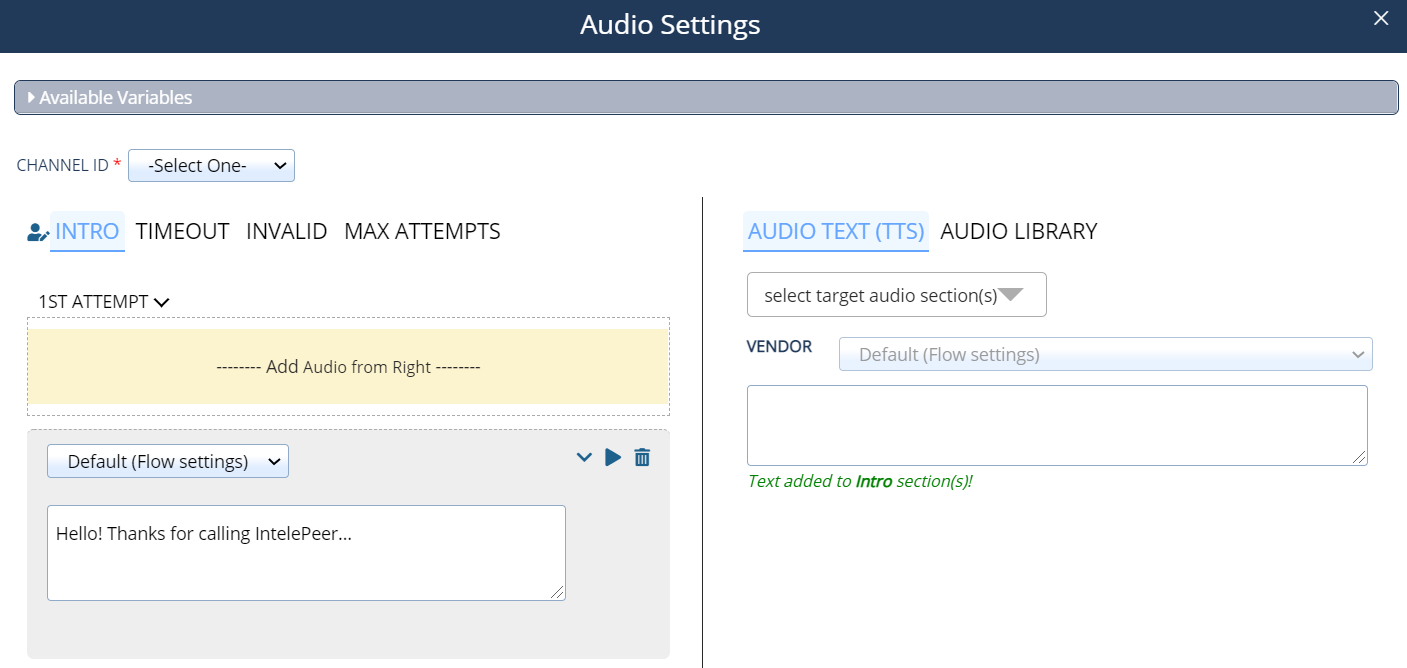 Audio Library
Drag and drop audio files from the library to the left side of the window to add them to your flow.
Once you've added the audio you would like to play, you may exit Audio Settings and continue building your flow!