Smart Call Routing
With Atmosphere® SmartFlows, simple actions can be automated based on pre-defined customer needs. Set up a workflow to intelligently route calls and SMS messages based on specific user attributes, then simply drag and drop those pre-defined rules into your flow. Customers can be routed by rules, such as day-of-week, a specific region or by the language detected in their response.
Benefits
Improved customer experience.
Reduced costs.
Reduced or eliminated agent handling time.
Better call reliability.
How it Works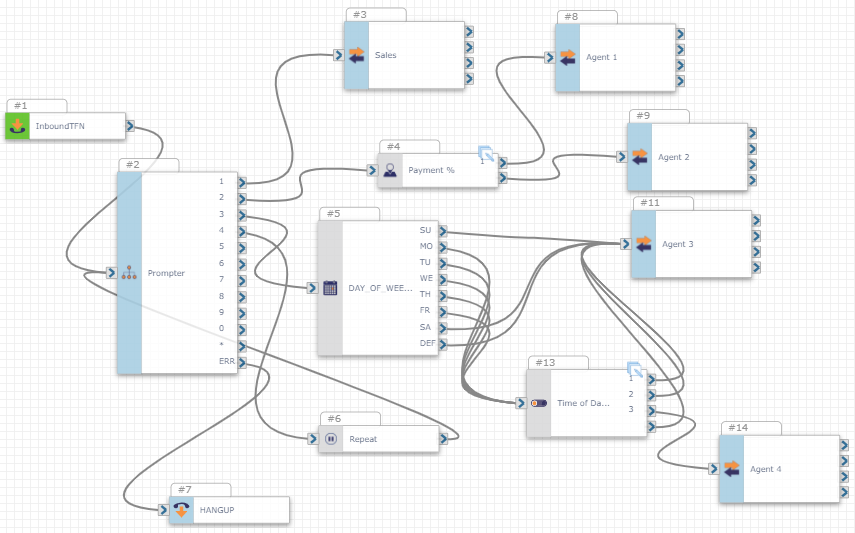 Inbound call or SMS occurs
System checks call or text attributes against pre-defined routing rules
Customer is routed based on characteristics of either their response (e.g., product type, zip code) or their profile (e.g., caller time zone, account info)
Need some help getting started?
For more information about Atmosphere® smart call routing capabilities check out the links below: