Auto Response
Use this app to build voice or SMS auto responses to customer inquiries.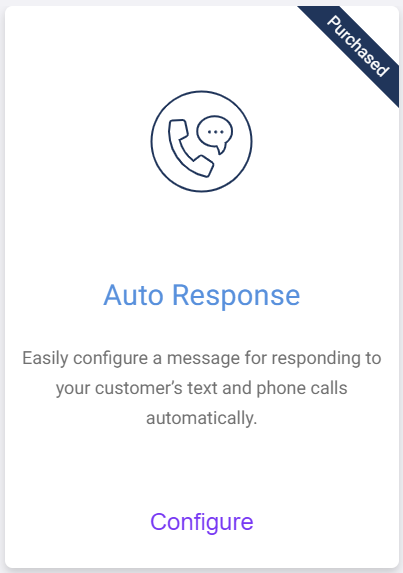 Automatic responses can be used to streamline customer interactions and systematically provide a relevant response. For example:
When a customer says "hours" a prerecording of office hours is played

If a customer texts "help" they receive an SMS response letting them know they are being routed to the helpdesk department
Configurations
Choose Model: Voice Auto Response or SMS Auto Response.
The other configuration options will change depending on which model you choose.
Voice Auto Response
For voice auto responses you can include Text-to-Speech (TTS) or previously recorded audio files.
Information to Send: Make sure Audio Text (TTS) is selected for TTS, or Audio Library for a recorded audio file.

For Audio Text (TTS), select the vendor and voice you want to use from the drop-down lists.

Note: By default, vendor IBM and voice Lisa American English are used for any TTS.

Then add the response to the text box.

For the Audio Library, click on the audio file you want to use or click the upload icon to add a new audio file to your account.
SMS Auto Response
Information to Send: Add the content of your automatic message to the text box.
Once your Auto Response app is configured and deployed, the final step is to assign a phone number to it.