Facebook Quick Start Guide
Getting Started with Facebook for Atmosphere®
Log into your account on the Atmosphere® Portal (https://atmosphere.intelepeer.com).
From the left nav bar, select Numbers .
To the right of the Facebook Messenger section, click Add New. The Order New Numbers page appears.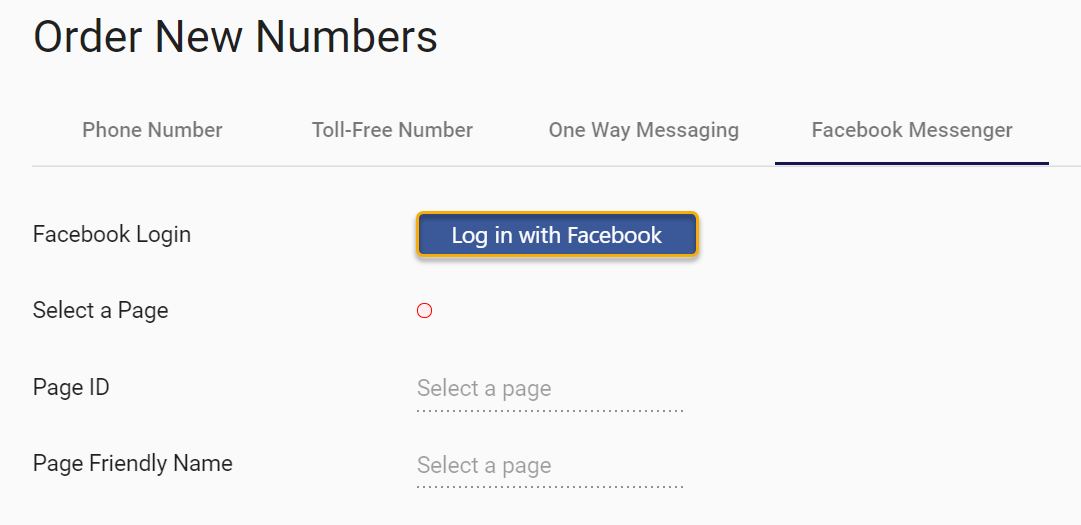 Click Log in with Facebook and log into your Facebook account.
Select the Facebook Page you want to SmartFlow enable.
Enable all requested permissions.
Click Done.
Click OK.
In the Select a Page field, select the page you want to enable.
Click the Order button. You receive a confirmation that your Page has been configured with a connection to Atmosphere® SmartFlows.
Your request will be submitted to Facebook for approval. Our support team will contact you once approval has been received from Facebook.